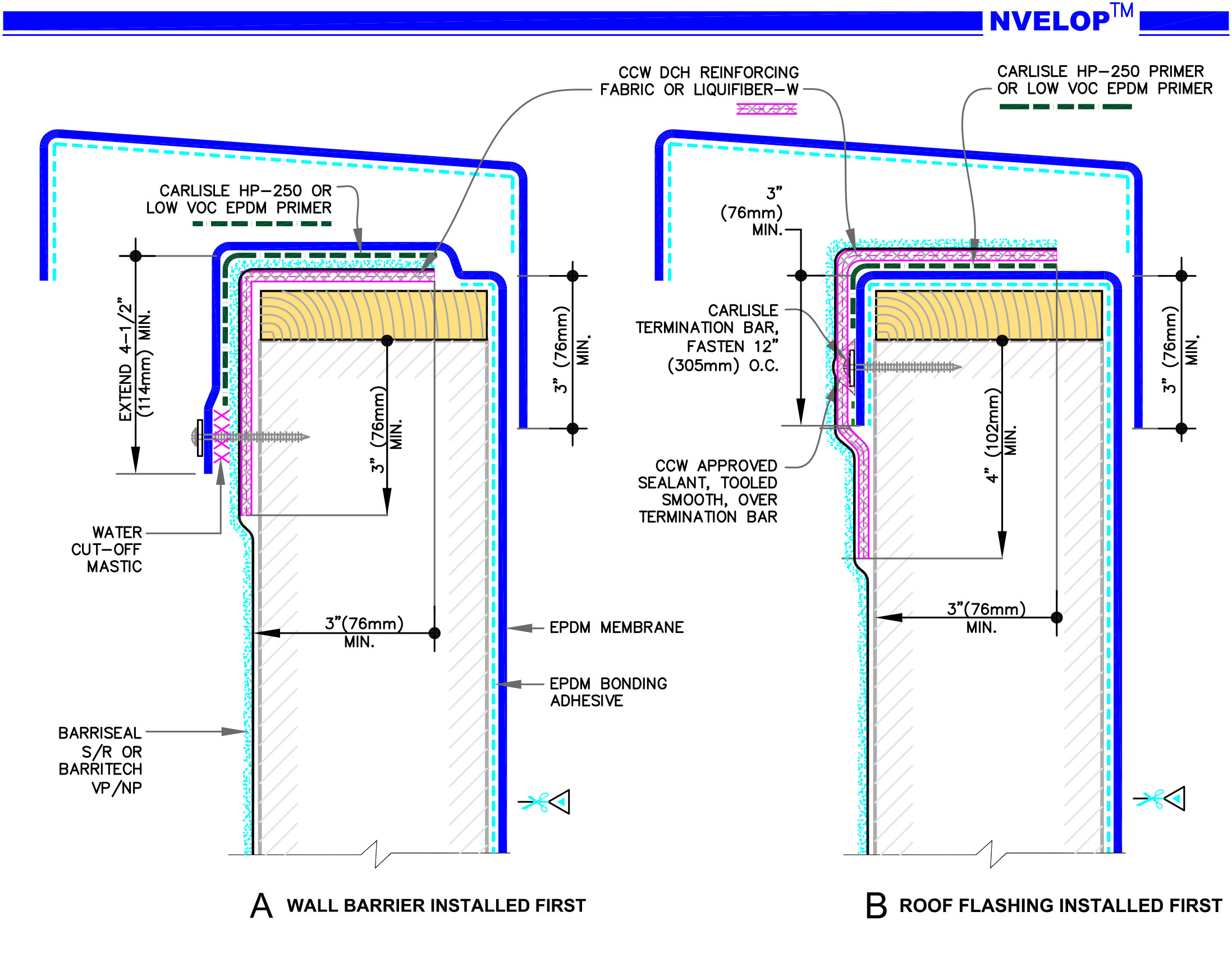 How to Apply TPO T-Joint Cover
TPO T-Joint Covers are used to seal channels at splice intersections created by seam step-offs. Prefabricated T-Joint Covers provide a professional finished appearance and provide substantial labor savings compared to field-cut flashing.
Clean splice intersection area and T-Joint Cover with Weathered Membrane Cleaner.
Center T-Joint Cover over splice intersection.
Begin welding at the center point and work toward the outside. When welding TPO flashing accessories, initial temperature setting for heat welder should be 6 (on a scale of 1-10).
Check all welds with a seam probe once completely cooled (30 minutes).
Consult Spec Supplement T-01-11 for more information on temperature settings and equipment setup.
See all Membranes
WeatherBond offers four types of membranes for single-ply roofing, all perfect for commercial and residential low-slope applications.
Learn More
About WeatherBond
WeatherBond is a leading supplier of single-ply roofing systems. These include EPDM, TPO, PVC and a full line of accessories for each membrane.
Learn More